With Product Mix Analysis, restaurant owners can compare menu items between their locations. With a click of a button they can sort out to see what item or location is best performing, sales comparison of items between periods, as well as trends.
In the example below, we are able to see all items sold within the appetizers category for a 7-day date range for all locations.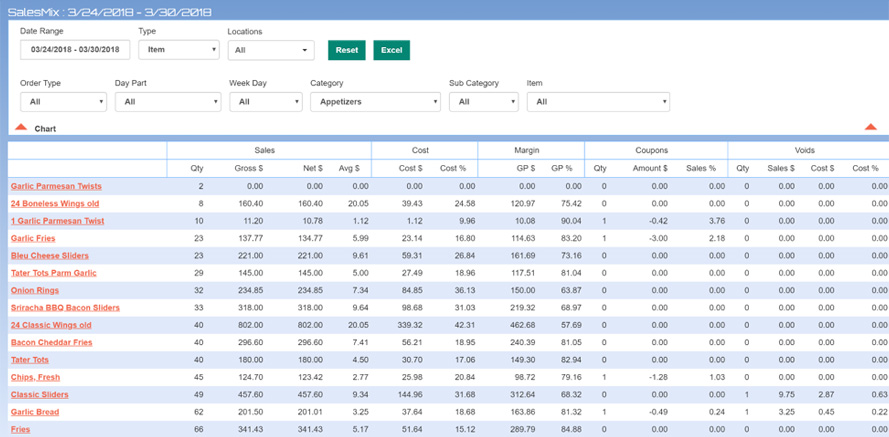 In the graph below we can see a weekly trend in sales quantity of desserts sold. The chart shows that "6 Cinnamon Twists" was the best selling dessert at all stores.